Servant Leadership
Servant Leaders are always in the process of becoming more Christ-like, reaching out in their communities with the transformative power of Jesus, and discipling others on their journey.
At Redeemer we offer a mix of opportunities for adults to explore and grow in their relationship with Jesus. We understand that people learn and connect in different ways. We invite you to join us on our mission -- living out the Word and healing ministry of Jesus -- and encourage you to check out one of our many missional community groups and/or adult bible studies.
Weekly Bible Studies
We have a mix of Small Groups, Large Groups and Bible Studies for every age, background and interest. Everyone is welcome to join a group or study at any time, and we encourage you to invite your friends and neighbors to join us regardless of church affiliation. Please contact Associate Pastor Drew Bayless at with questions and/or to learn how you can participate.
Sunday Evening

:
Young Adults Bible Study at 7:00 p.m. - Contact Tyler Haase ( ) for the location.
Mondays

:
Monday Morning Women's Bible Study in Redeemer's Rm 120/121 at 9:30-11:30 a.m.
PieceMaker Quilters in the Redeemer Gym at 10:00 a.m.-1:30 p.m.
Men's Beer and Bible

at 7:00 p.m. -- Contact Nathan Dikes ( ) for address.
Tuesdays:
Prayer Shawl Ministry at the Spokane Valley Barnes & Noble Cafe at 10:00 a.m.-Noon
PD Connect in Redeemer's Rm 120/121 at 4:30 p.m. (last Tuesday of each month)
Tuesday Evening Women's Bible Study

in Redeemer's Rm 120/121 at 6:30 p.m.

Zumba in the Redeemer Gym at 7:00 p.m.
Thursdays

:
Men's Breakfast at Jenny's Cafe in Spokane Valley at 7:00 a.m.
Fridays

:
Moms with Kids in Redeemer's Rm 120/121 at 9:30 a.m. (1st, 3rd, 5th Fridays)

RightNow Media is Redeemer's gift to you! RightNow is the Netflix of Christian video resources for people of all ages and it's yours to use for free! RightNow content can be accessed anytime from anywhere using a computer, phone, Roku, AppleTV, or FireTV making it the perfect resource for our big, wonderful Redeemer community.
If you don't already have a RightNow Media account, click the link below and begin exploring! https://www.rightnowmedia.org/Account/Invite/RedeemerAlive
If you would like to register by phone, text 49775. The keyword is RedeemerAlive.
RightNow Media also provides a full library of resources and bible studies dedicated to marriage and parenting.
Comfort Dog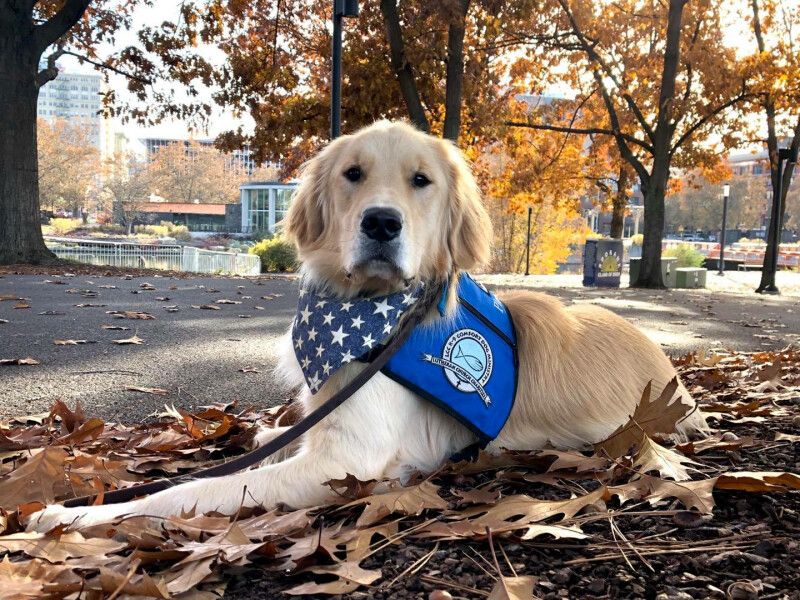 Isaac is Redeemer's trained LCC K-9 Comfort Dog! He interacts with people at churches, schools, nursing homes, hospitals, events, and in disaster response situations. Isaac is a friend who brings a calming influence and allows people to open up their hearts and receive help for what is affecting them. Isaac is available to visit you! Contact him at . You can also follow him on Facebook at IsaacComfortDog.