Servant Leadership
Servant Leaders are always in the process of becoming more Christ-like, reaching out in their communities with the transformative power of Jesus, and discipling others on their journey.
At Redeemer we offer a mix of opportunities for adults to explore and grow in their relationship with Jesus. We understand that people learn and connect in different ways. We invite you to join us on our mission -- living out the Word and healing ministry of Jesus -- and encourage you to check out one of our many missional community groups and/or adult bible studies.
Missional Communities
Missional Communities are groups of people who gather together to help one another grow in their relationships with Jesus, fellow Christ followers, and community. Missional Communities do this through shared worship, study, and service. We have Missional Groups -- for all ages and interests. If you'd like to learn more and/or join one of our Missional Communities, please reach out to Doug Weinrich at . Proper social distancing protocols are followed by all of our groups during COVID-19.
Weekly Bible Studies
*Please note many of our Adult Bible Study groups are meeting online via Zoom until we are able to gather in person. Please contact Doug Weinrich at to learn how you can participate.
Monday: Men's Beer and Bible at Flamin' Joes at 7 pm
Tuesday: Women's Study in the Kingdom Connection Rm at 6:30 pm
Wednesday: Young Adults Bible Study in Rm 111 at 6:00 p.m.
Wednesday: Adult Bible Study in the Worship Center at 7 pm

RightNow Media is Redeemer's gift to you! RightNow is the Netflix of Christian video resources for people of all ages and it's yours to use for free! RightNow content can be accessed anytime from anywhere using a computer, phone, Roku, AppleTV, or FireTV making it the perfect resource for our big, wonderful Redeemer community.
If you don't already have a RightNow Media account, click the link below and begin exploring! https://www.rightnowmedia.org/Account/Invite/RedeemerAlive
If you would like to register by phone, text 49775. The keyword is RedeemerAlive.
RightNow Media also provides a full library of resources and bible studies dedicated to marriage and parenting.

What is VOMO you ask? VOMO -- Volunteer Movement -- is Redeemer's Servant Leader Volunteer Hub. VOMO provides a fast and simple way to learn about and sign-up for volunteer projects -- anytime, anywhere. Plus, VOMO keeps track of your volunteer hours and gives you rewards the more you volunteer! If you haven't already done so, please set up a free account now!
Simply go to app.vomo.org/invite/org/REDEEMERALIVE (code: REDEEMERALIVE)
We're hoping everyone will utilize VOMO to help us better serve the needs of our community.
Comfort Dog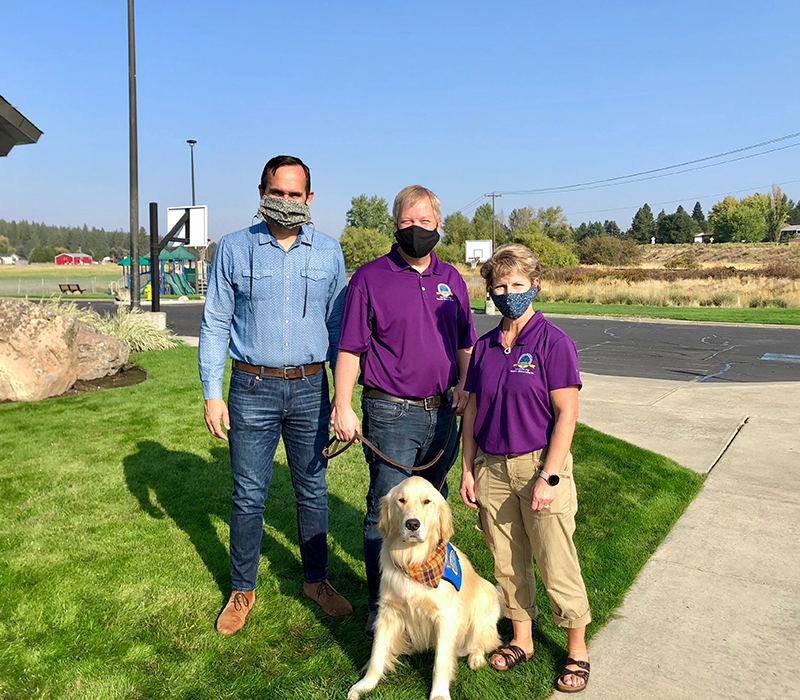 Isaac is Redeemer's trained LCC K-9 Comfort Dog! He interacts with people at churches, schools, nursing homes, hospitals, events, and in disaster response situations. Isaac is a friend who brings a calming influence and allows people to open up their hearts and receive help for what is affecting them. Isaac is available to visit you! Contact him at . You can also follow him on Facebook at IsaacComfortDog.