Embrace Grace Ministry
Embrace Grace provides emotional, practical, and spiritual support for single young women who find themselves in an unintended pregnancy, whether they choose to parent their baby or choose adoption.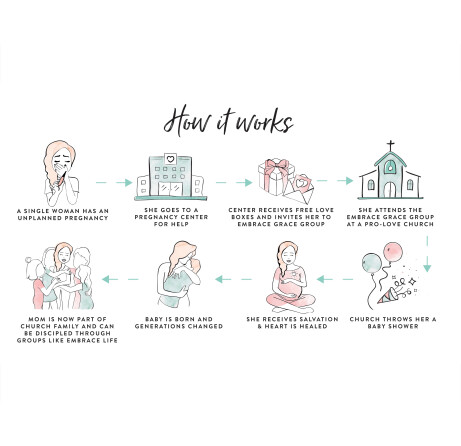 The primary goal of Embrace Grace is to empower the church to be a safe and non-judging place for young women to turn when they learn that they are pregnant, instead of the last place they go due to fear, guilt or shame.

Embrace Grace is a 12-week program that teaches young women about God's love and grace. At the end of the program. women are honored for choosing life with either a Baby Shower or a Celebration of Life Shower for those choosing adoption.

How to get involved.
Pray for Redeemer's Embrace Grace ministry
Refer any young pregnant women who would benefit from the love and grace of this ministry
Join our Embrace Grace ministry
Contact Redeemer's Embrace Grace Ministry at 509-926-6363 or email Debbie Andrew at
To learn more about Embrace Grace visit www.embracegrace.com
Or watch this video:
http://embracegrace.com/media/media/embrace-grace-church-testimonials/